Wow. It has been a long time since I have posted anything here. Sorry about that. I want to make icons...I just never have time and/or inspiration :( Hopefully when Lost starts again next week, however, that will change :D

For today, though, I have another Edward/Bella fanmix. And I made artwork for each song, which was a lot of fun and got me using Photoshop for fun again :)

Half-Life: A New Moon Fanmix
Possible spoilers for New Moon by Stephenie Meyer...Edward/Bella/Jacob centered...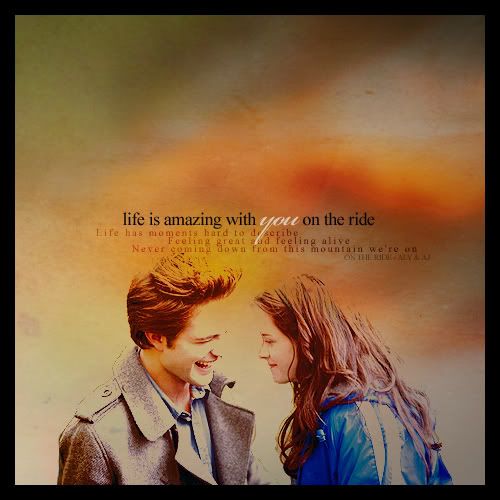 On the Ride by Aly and AJ
Life has moments hard to describe
Feeling great and feeling alive
Never coming down from this
Mountain we're on

Always knowing we're gonna be fine
Feeling great and feeling alive
Never coming down from this
Mountain were on
The view is so clear
And it's crazy up here
Life is amazing with you on the ride

Bella thinks everything is going to be fine with the start of New Moon...ironic how wrong she is.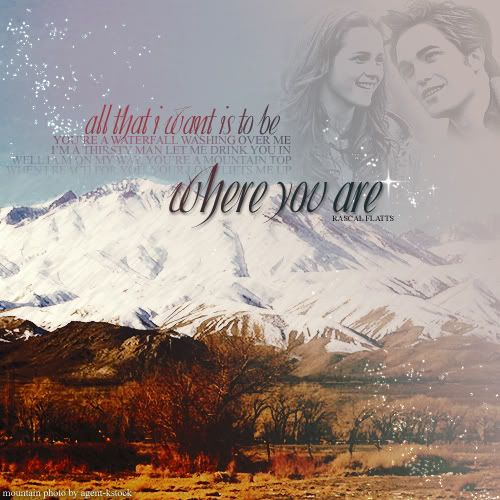 Where You Are by Rascal Flatts
When I reach for you, your love lifts me up
All that I want is to be
Where you are

Telling of the magnetic attraction between E&B.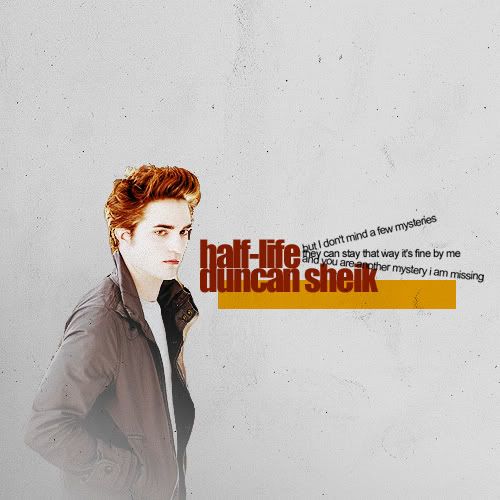 Half-Life by Duncan Sheik
lately, something here don't feel right
this is just a half-life
is there really no escape?
no escape from time
of any kind

Things start to change between E&B.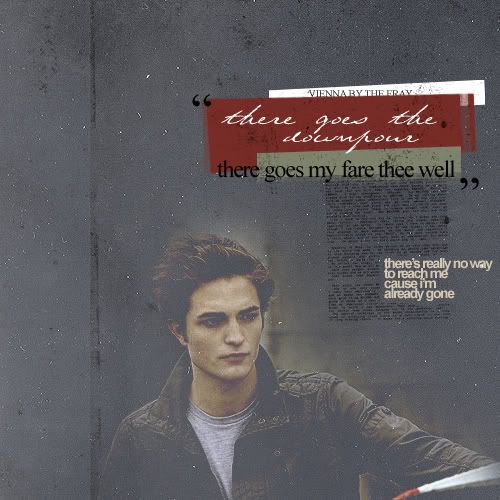 Vienna by the Fray
There's so many words that we can say
Spoken upon long-distance melody
This is my hello
This is my goodness

There's really no way to reach me
Cause I'm already gone

Edward says goodbye. The music and lyrics of this song bring to life the pain and separation so clearly.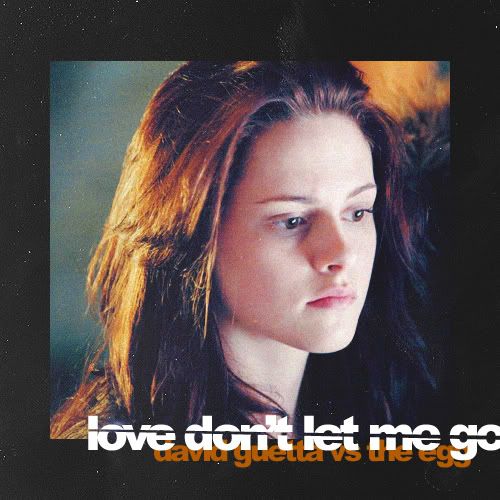 Love Don't Let Me Go by David Guetta vs The Egg
You've got me drowning in a river
Cold, but in fever

Love don't let me go

Bella doesn't understand what Edward is doing.




Hundred by the Fray
And who's to say it's wrong
And who's to say that it's not right
Where we should be for now

So this is where you are, and this is where I am
So this is where you are, and this is where I've been
Somewhere between unsure and a hundred

The final goodbye. The emotion of this song is exactly how I image this chapter of New Moon to be.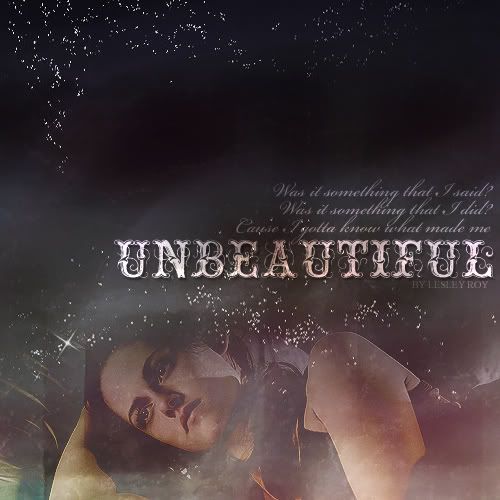 Unbeautiful by Lesley Roy
It was you and me, against the world
And you promised me forever more
Was it something that I said
Was it something that I did
Cause I gotta know what made me unbeautiful

This whole song to me is Bella screaming, "WHY?".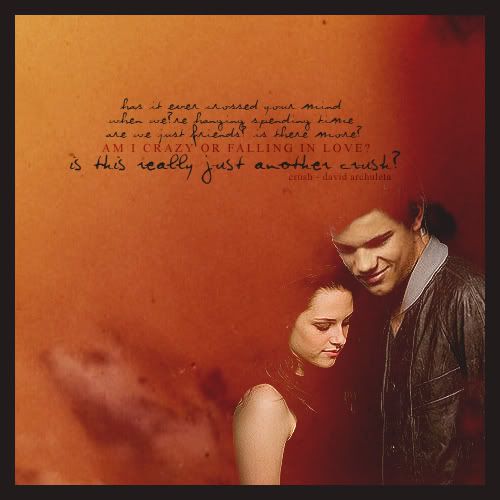 Crush by David Archuleta
Do you ever think when you're all alone
All that we can be, where this thing can go?
Am I crazy or falling in love?
Is it real or just another crush?

Do you catch a breath when I look at you?
Are you holding back like the way I do?
'Cause I'm trying and trying to walk away
But I know this crush ain't goin' away

Bella thinks of Jacob as a close friend, but he is feeling so much more. don't hate me cause I love Jacob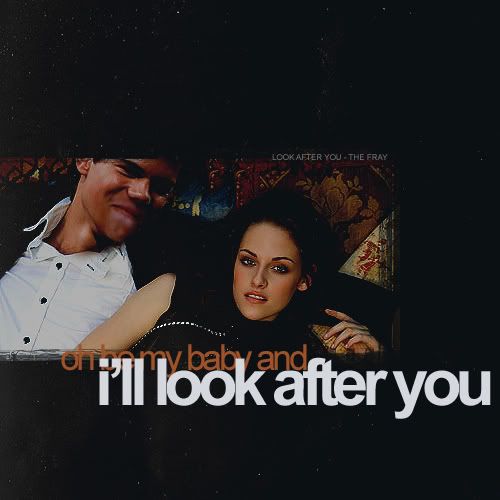 Look After You by the Fray
Ooh oh,
Be my baby
And I'll look after you

Jacob wants to look after Bella, but he wants more than just her friendship.




What Hurts the Most by Rascal Flatts
I can take a few tears now and then and just let them out
I'm not afraid to cry every once in a while
Even though going on with you gone still upsets me
There are days every now and again I pretend I'm ok
But that's not what gets me

It's hard to deal with the pain of losing you everywhere I go
But I'm doin' It
It's hard to force that smile when I see our old friends and I'm alone
Still Harder
Getting up, getting dressed, livin' with this regret
But I know if I could do it over
I would trade give away all the words that I saved in my heart
That I left unspoken

Although Bella begins to find a bit of comfort and happiness with Jacob, the hurt of losing Edward is still almost unbearable.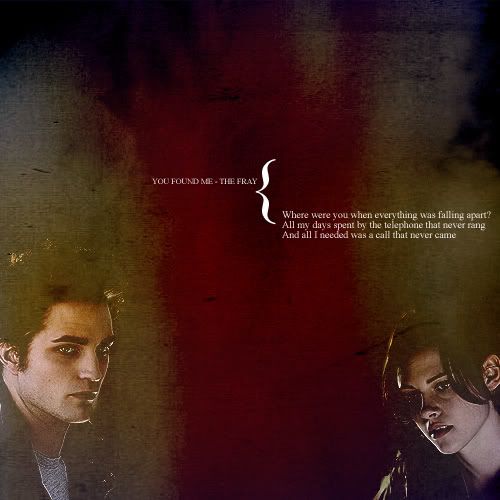 You Found Me by the Fray
Where were you
When everything was falling apart?
All my days
Were spent by the telephone
That never rang
And all I needed was a call
It never came

Bella is always wondering why Edward left her.

Lost and insecure
You found me, you found me
Lying on the floor
Surrounded, surrounded

Jacob found Bella, in her pit of despair.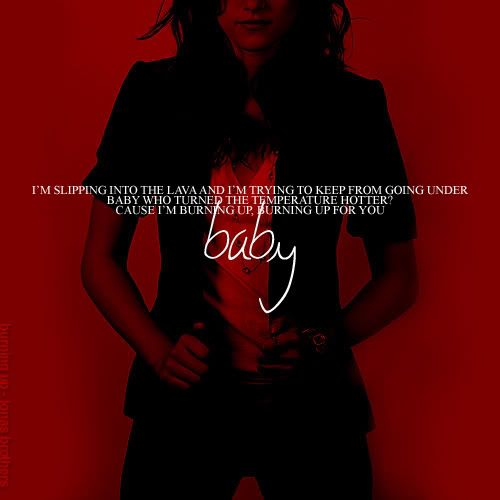 Burnin' Up by the Jonas Brothers
I'm hot, you're cold
You go around like you know
Who I am, but you don't
You've got me on my toes

I'm burnin' up, burnin' up for you
Baby

Jacob is literally hot (werewolf), but he is also figuratively burning up for Bella.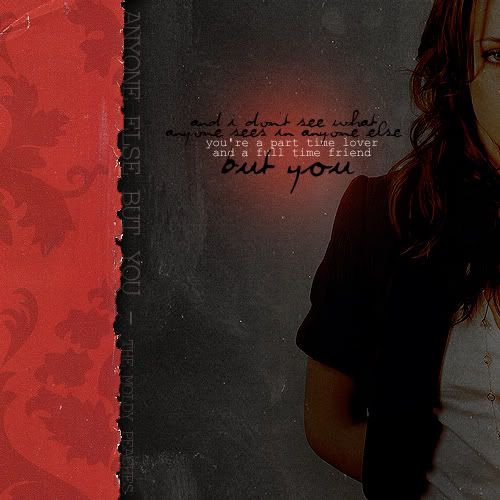 Anyone Else But You by the Moldy Peaches
I don't see what anyone can see, in anyone else
But you

The way Jacob sees Bella, Bella sees Edward, and Edward sees Bella.




Love Remains the Same by Gavin Rossdale
I never thought that I
Had anymore to give
Pushing me so far
Here I am without you

First, Bella is spent and without Edward. Then, after Edward returns, Jacob feels abandoned and is alone without Bella.




And So It Goes by Billy Joel
So I would choose to be with you
That's if the choice were mine to make
But you can make decisions too
And you can have this heart to break

Jacob's POV.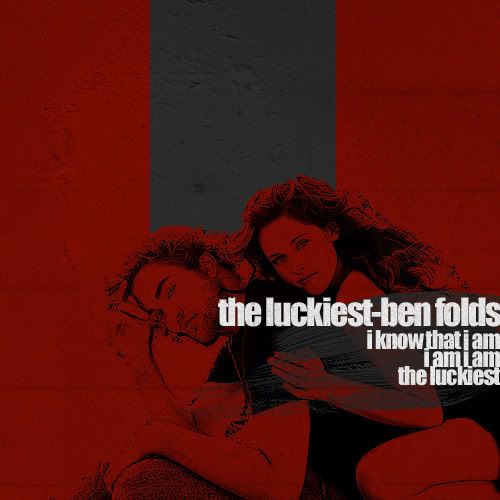 The Luckiest by Ben Folds
I know that I am
I am I am
The luckiest

E&B are finally together again.

And now I have two awesome pieces that I think could easily be Bella's lullaby...I like the movie version, but I have to say I prefer either of these.
River Flows In You by Yiruma OR
When the Love Falls by Yiruma

You can download the complete fanmix, including all songs & art, in one .zip file here.