Hello everyone! I hope Erica doesn't mind me posting this here, but I made a Harry/Ginny manipulation that I would like to share with you all. ;) But first, just a few small rules:
[+] Do not take without my permission.
[+] If you leave a comment with your e-mail address, I will happily give you the unmarked version for use in icons, wallpapers, banners, whatever pleases you.
[+] If I give you the unmarked version, you must credit either
jakesthesia
or
100years_icons
.
[+] Do not share with anyone else when I give you it. If someone else wants it, tell them to come here!
Not too painful, eh? ;) Here's a small preview: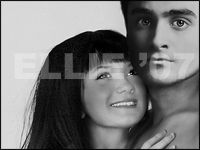 (
Collapse
)